Electrical engineering
Your specialist in data centers, server and office spaces
Elcomac is also the right address for electro-technical issues. Our engineers are specialists in data centers, server and office spaces. From small electrical installations to the construction of a complete electrotechnical infrastructure. We make a distinction in a wide range of services.

Power Distribution Networks
For more than 15 + years, Elcomac has been a reliable partner in the installation of Power Distribution Networks in the data center sector.
We offer a wide range of activities and services and work from design to installation. We distinguish ourselves by offering highly trained and skilled engineers who are proficient in operating with different systems such as:
PDU installations
Rectifiers
Change switching systems
Individual circuits to server racks
Grounding
UPS Systems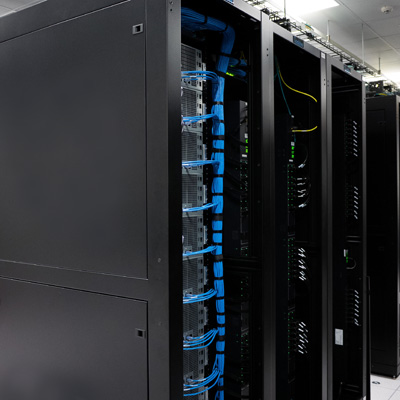 A reliable IT environment is essential for your organization. Continuity and availability is the main priority. Elcomac can offer different solutions for this.
Timely signaling and proactive action prevents most failures and emergencies. In addition, we have smart systems to enable our customers to monitor and manage system parameters and power consumption at all circuit levels. This gives you a grip on your entire IT network.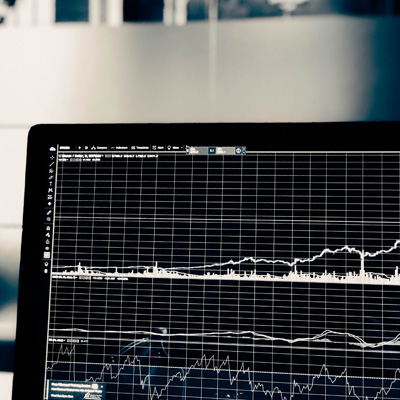 The basis for the ICT infrastructure starts with the design and construction of the network. Network cabling is one of the most important aspects within each network infrastructure.
At Elcomac we are flexible in devising the best solution. In doing so, it does not matter where the cabling is desired. Under or above the floor, at height or in difficult to reach places, accurate, neat and skilfully the network cabling is laid out and assembled.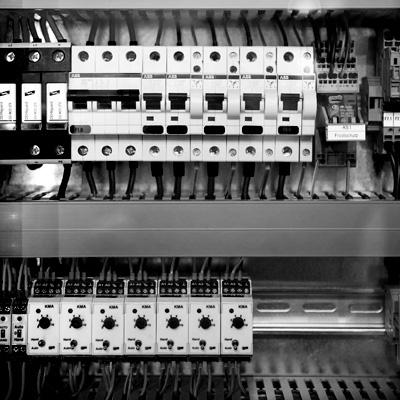 Testing and Condition reports
At Elcomac we are able to offer a full range of tests for C & G 2391 Certification in accordance with IEE 7671. These services include the provision of electronic test certificates and our test services include:
Testing installation
Periodic inspections
Debugging
Elcomac can offer customized electric test and condition reports. All our employees use calibrated and certified test equipment and we provide our customers with extensive measurements recorded in approved documentation.
Thermography is a tool for Elcomac for registering the nearest surface temperatures. The Elcomac technicians are able to correct object parameters for the given situation to assess the inspection and apply the correct thermo-graphic technique. These parameters include emissivity, ambient and T-refl temperatures, distance and humidity.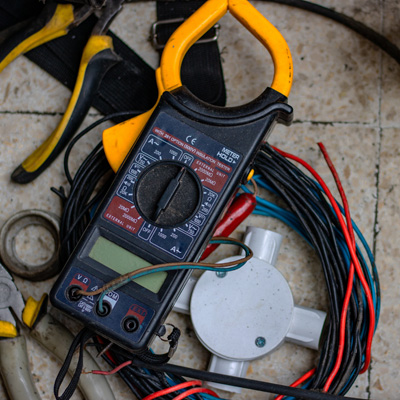 Elcomac specializes in automating processes with machines and software to achieve the maximum result from your production process.
As a 'system integrator' we are able to provide integral engineering solutions with the result that the different automation layers are coupled. With this link we generate the necessary information and knowledge that are directly converted into process optimization.
We make use of the following techniques:
Programmable Logical Controls (PLC)
SCADA Systems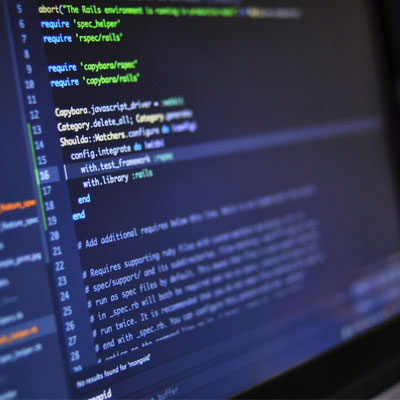 Our experts are happy to help!
In need of an electrotechnician?

Call us, we will gladly answer your question by phone or send us a message via our contact-form. We are happy to make an appointment and/or a tailor-made quotation for all your electro-technical questions!